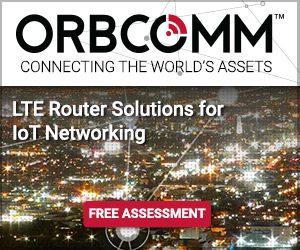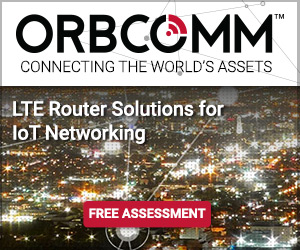 If you have a business that requires wireless LTE connectivity for low- or high-bandwidth situations, internet failover, or in-vehicle networks, there are several things to consider before choosing IoT router solutions that can save you headaches in the long term.
The right IoT router solution gives your business reliable connectivity when you need it most. It keeps machines and processes connected, branches linked and transactions flowing. It ensures critical data is always captured and transmitted when it needs to be.
Below are some of the most common scenarios for which having the right IoT router solution is key.
Low-bandwidth networks: Point-of-sale machines, ATMs, digital signage, vending machines, payment machines, mobile shops and kiosks, security cameras and small offices
High-bandwidth networks: Medium/branch offices, restaurants, medical clinics and hospitals, construction sites and temporary/pop-up locations
In-vehicle networks: Charter buses, government vehicles, utility vehicles, police cars, fire trucks, ambulances, public transportation and heavy equipment

However, these days the right IoT router solution is more than just choosing the right device. Software and services are a defining factor – cloud-based management, VPN capabilities, intrusion protection and firewalls, and of course warranty and support should all be factored in to selecting the right solution.
Without reliable connectivity and the right router solution, any one of these scenarios is at risk.
Here are 4 things to consider when choosing an IoT router solution:
There are now a wide range of LTE modules, each with different performance speeds and capabilities. Do you require LTE-Advanced, xLTE, Cat1 LTE or 3G failback for your applications?
Are you looking for mobile usage that can be hardwired into a vehicle, or a router than has the ports, performance and features, such as Wi-Fi and advanced firewall capabilities, to run your entire business?
Does your router solution come from a single point of contact that includes hardware, connectivity, services and support? Or are you sourcing all or some of these components separately? Many companies these days are opting for a one-stop-shop, which can save costs and eliminate headaches if something goes wrong and support is required.
Are you prepared for the future by selecting a product that is software upgradable, provides adequate bandwidth capabilities for future needs, offers a long term warranty and support, and is feature rich for future growth?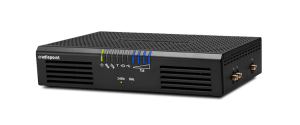 While there is a great deal to consider to get that perfect router solution in place, ORBCOMM can help get you on the right track. For example, we've just recently announced new packaged LTE router solutions for IoT networking, branch/failover and in-vehicle Wi-Fi. Customers benefit from a turnkey, end-to-end solution from a single point of contact, and receive ready-to-deploy equipment that's activated, configured and tested with three years of warranty and support.
From one router to thousands, the entire process is streamlined, saving you time and money while ensuring the best possible solution and pricing.
For more information and a free assessment of your business needs, contact us at sales@orbcomm.com
As Product Marketing Manager at ORBCOMM, Craig Bond is responsible for driving marketing initiatives for industry-leading satellite/cellular products and services. He has a diverse range of experience in global business strategy, product launches, market intelligence, brand communications and product positioning.