Most fleet owners agree that fuel economy is a top priority. While monthly fuel bills can vary wildly depending on worldwide fuel costs, there is one constant that can make a big impression: driver behavior.  
According to a study by the FMCSA, "driver behavior is by far the largest single contributor to fuel efficiency." The difference in fuel consumption between a 'good' and 'poor' can be up to 35%. Because fuel makes up a significant proportion of operating costs, it makes sense to focus on ways of increasing fuel economy where it can be most effective, starting with driver behavior. That's why we have created a new eBook, that outlines a framework for managers and the practical steps a driver can make to positively impact fuel economy.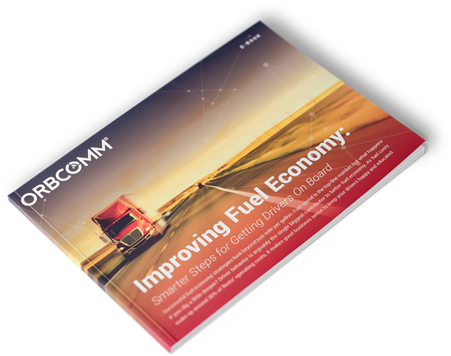 Fuel prices and fuel economy are always in the headlines. In North America, trucks burn through 38 billion gallons of diesel every year. It's rare that a week goes by without a mention of the volatility of fuel prices and their impact on fleets. By implementing long-term changes in driver behavior, this is one area of fuel economy you can keep constant.  
Driver Behavior, the single biggest impact on Fuel Economy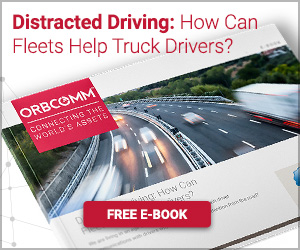 While fuel prices are out of a fleet's control, driver behavior is one area that can be influenced and changed to create real and substantial improvements to monthly fuel bills.  
Truck telematics technology has come a long way to help identify the driver behavior that impacts fuel economy most. Fuel economy can vary wildly based on the skill of the driver. Where some drivers might be well aware of their driving impact on fuel efficiency, others will have little or no idea. Armed with that knowledge fleets can coach drivers, set up reward programs and identify areas where fuel economy can be instantly targeted.  
Here are just some of the ways that a fleet can set up a framework for coaching and rewarding fuel-efficient drivers:   
Provide open and transparent data. If your drivers know the system is fair, they will trust it. 

 

Use a wide range of data. Get the full picture on how driving behavior impacts fuel economy. All data should feed into an overall performance score, with the option to drill-down and focus on specific areas for improvement. 

 

Gamify the driver user experience. A little competition can help motivate drivers and change how they behave on the road. 

 

Use driver scorecards. By assigning a score, managers and drivers can identify and set goals. 

 

Introduce or upgrade your rewards program. Incentivization is a powerful way to bring changes to driver behaviors. Rewards can take the shape of anything that is important to your fleet and your drivers. It could be monetary, recognition, team events or bonuses. 

 
Drivers Know Best
Drivers are professionals and know what they are doing. In this eBook, we look at the ways that fleets can support their professional drivers in being the best they can be. While nearly every action in the cab impacts fuel consumption, not all actions create the same results.  
There is a range of activities that have been identified as having a strong impact on fuel consumption. These include speeding, cruise control, over-revving, and idling. ORBCOMM's own Christian Allred, VP Global Sales, identified this in a recent Transport Topics article, noting that "unnecessary idling is one of the first and easiest behaviors to address with drivers." A change of habit can be the key to modification driving habits. Habit-based behaviors respond quickly to rewards and incentives.  
How Telematics Can Help
Telematics is a vital part of monitoring, data-tracking and deriving insights to action changes to driver behavior. Directly monitoring what's happening in the engine in the cab, ensures you can identify the activities that provide a big impact. Idling, harsh braking, over-speeding, harsh acceleration and the utilization of cruise control all individually have a big impact on fuel consumption. By separating and addressing these constituent behaviors, managers can talk to drivers, show them evidence of how it impacts fuel and help them to adjust their driving behavior in the future.  
To find out more about how ORBCOMM can help your fleet address fuel economy through driver behavior, schedule a demo or contact us at sales@orbcomm.com.