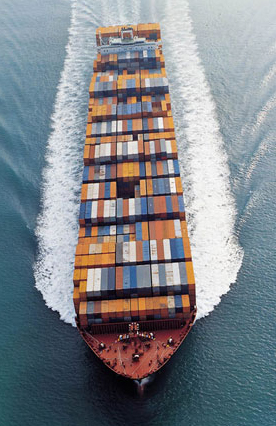 According to the EU, emissions from maritime transport account for 3% of global greenhouse gas emissions. By 2050 this number is expected to rise to 5%, which is not in line with the internationally agreed goal to halve worldwide emissions from 1990 levels by 2050.
The EU along with the International Maritime Organization (IMO) have been in discussions on how to reduce emissions in the shipping sector. Fuel saving techniques (see table below) have been identified as an easy way to achieve this objective at little or no cost.
Solution
Relative CO2 savings
Savings (€) per Tonne (t) CO2
Speed reduction
17-34%
280 €/t
Propeller & rudder upgrade
3-4%
150 €/t
Hull coating
2-5%
280 €/t
Waste heat recovery
2-6%
-60 €/t
Optimisation of trim & ballast
1-3%
200 €/t
Propeller polishing
1-3%
280 €/t
Hull cleaning
1-5%
200 €/t
Main engine tuning
1-3%
250 €/t
Autopilot upgrade
1-1.5%
280 €/t
Weather routing
1-4%
280 €/t
CO2 savings and costs compared to 'business as usual' in 2020 (source: Maddox 2012)
M2M technology, like location-based services (LBS) and fleet management services, can play an important role in helping the shipping industry to reduce emissions.
Fuel consumption monitoring is already a solution being offered by companies to reduce fuel costs. This is done by interfacing with flow meters and other sensors such as engine control panel and anemometers to capture data regarding speed, engine RPM, engine load, propeller pitch, propeller load and rudder angle. The data is then used to train crew and identify opportunities to maximize vessel efficiency.
Weather routing is another opportunity for M2M and fleet management solutions where the optimal course for a ship is mapped based on weather information. This not only allows vessels to arrive on time but also conserves fuel by travelling at more constant speeds, benefitting both engines and reduces emissions.