Fleets and drivers in North America will need to buckle up in early June as the Commercial Vehicle Safety Alliance's (CVSA) annual International Roadcheck 2018 takes place from June 5 – 7.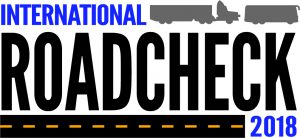 The main focus this year is on Hours-of-Service compliance, something that is already under the spotlight with the implementation of the ELD hard enforcement and the announcement of the violation severity weighting.
The CVSA says the event is the largest, targeted enforcement program for Commercial Motor Vehicles (CMVs) in the world. On average, 17 trucks and buses are inspected every minute in Canada, the United States, and Mexico during the 72-hour inspection period. More than 1.5 million inspections have taken place since the inception of International Roadcheck in 1988.
The focus this year is on hours-of-service (HOS) violations. HOS violations were the highest occurring violations during the 2017 blitz. The CVSA says 32% of drivers were placed out-of-service during 2017 International RoadCheck for HOS violations specifically. CVSA President, Captain Christopher Turner of Kansas Highway Patrol says: "the top reason drivers were placed out of service during 2017 International Roadcheck was for hours-of-service violations."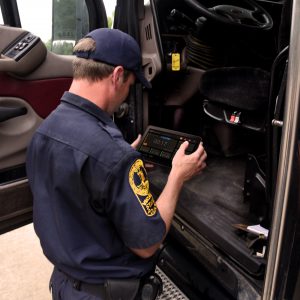 During the roadcheck timeframe, inspectors will primarily go through the North American Standard Level I Inspection. This 37-step procedure examines the driver and vehicle mechanical fitness.
Officers will ask drivers for their operational credentials and HOS documentation, check on correct seat belt usage and look out for any drug or alcohol impairment.
At the same time, vehicles will be checked for a number of items including brake systems, lighting, exhaust, tires, wheels, steering, windscreen wipers, fuel systems and driveline components.
If a critical violation is found, enforcement officials may render the driver or vehicle out of service. This means the driver cannot operate the vehicle until the violations are corrected.
If there are no critical violations found, the vehicle will receive a CVSA decal to indicate it successfully passed the inspection.
International Roadcheck is organized with participation from the US Federal Motor Carrier Safety Administration, the Canadian Council of Motor Transport Administrators, Transport Canada and the Secretariat of Communications and Transportation (Mexico).
To discuss more on AOBRDs, ELDs and how to avoid hours-of-service violations, visit our website or contact us at sales@orbcomm.com.