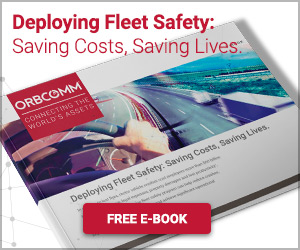 The Commercial Vehicle Safety Alliance (CVSA) annual Operation Safe Driver Week takes place July 15-21, 2018. The aim of the weeklong operation is to lower the number of road deaths caused by poor driver behavior like distracted driving, speeding or driving without a seatbelt.  
The CVSA will have extra staff on duty to monitor CMV and passenger vehicle drivers and to call them out for poor behavior. During 2017 CVSA's Safe Driver Week personnel issued nearly 39,000 citations and warnings compared to 20,648 the previous year.  
Unsafe driving is an issue that the CVSA is serious about addressing. "Operation Safe Driver Week aims to call attention to driver behaviors, the main cause of crashes, and combat those behaviors through heightened traffic safety enforcement and education," CVSA Executive Director Collin Mooney told ORBCOMM. "This enforcement initiative focuses not only on CMV drivers, but also on passenger vehicle drivers who are operating unsafely around large trucks and buses."
According to the Federal Motor Carrier Safety Administration (FMCSA), driver behavior is a critical contributing factor in more than 88% of large truck crashes and 93% of passenger vehicle crashes. Its Large Truck Causation Study says drivers of large trucks are ten times more likely to be the cause of a crash than external factors such as the weather, the vehicle itself or driving conditions at the time.
Drivers of large trucks are 10 times more likely to be the cause of a crash than external factors such as the weather, vehicle or driving conditions.
The unsafe areas that driver behavior has a direct impact on include speeding, distracted driving, texting, improper lane changes, driving too closely to vehicles in front, not obeying traffic signals and not using seatbelts. In the DOT's Large Truck and Bus Crash Factsheet for 2016, 13% of occupants of fatal large truck crashes were not wearing seatbelts. In the same year, 32% of fatal crashes were impacted by at least one driver-related factor; speeding was the most common, followed by distraction for CMVs and Impairment (due to fatigue, alcohol or illness) for passenger vehicle drivers.  
Forward Plan with Telematics Data
Forward-thinking fleets do not have to wait until the blitz is upon them before taking action on driver behavior. The data they need to tackle it is available from comprehensive telematics solutions.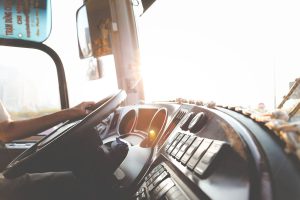 Using the right technology can help to identify and prevent unsafe driving behaviors. Driver performance scoring, driver training, rewards programs and in-cab coaching can help fleets become safer. For example, telematics can identify unsafe driving behavior such as harsh acceleration or deceleration, vehicle speed or lack of seatbelt usage. Using this information, fleet managers can incorporate training and courses to help drivers shake off poor driving habits.   
A data-backed driver reward program can make a big impact on a fleet's safety record too. Driver reward programs are an increasingly popular way to positively impact safety performance. Base driver rewards around objective safety metrics such as:  
Overspeeding

 

Harsh acceleration and deceleration

 

Hard braking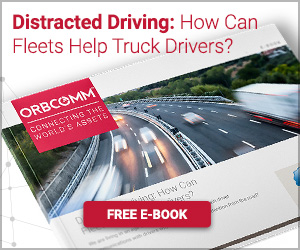 An accurate and fair data-based scoring system is crucial, as companies obviously need drivers to buy-in to the program. Rewards can include recognition, personal gifts like clothes or merchandise, monetary rewards or perks like extra time off, or extended breaks.  
Telematics can also take care of the hard work of maintenance reminders. It can issue maintenance reminders and alerts to ensure vehicles are checked regularly and are safe on the road. 
Gaining access to the right metrics, encouraging safer driving behavior and keep vehicle maintenance up-to-date all contribute towards a safety culture amongst fleet drivers and managers. Utilizing telematics for the job means fleets will be more than ready for Operation Safe Driver Week.  
The annual Operation Safe Driver Week is organized by CVSA, in partnership with the FMCSA.
To find out more about ORBCOMM's solutions for safer driving behavior, visit www2.orbcomm.com/fleet-safety or contact us at sales@orbcomm.com