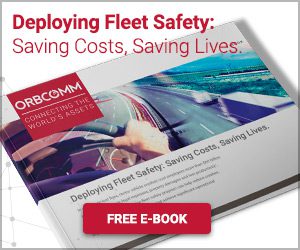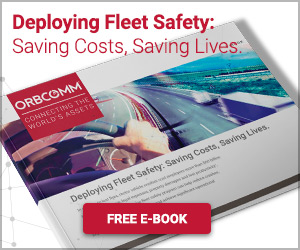 Driver actions are still a factor in 94% of all traffic crashes. That's the sobering statement from the Commercial Vehicle Safety Alliance (CVSA) ahead of Operation Safe Driver Week. Extra law enforcement personnel will be monitoring United States Highways for CMV and car drivers who engage in dangerous driving behavior.
If a driver is found to be engaging in unsafe behaviors, they can be pulled over and receive a warning and/or citation. The enforcement week runs July 14-20.
Every year enforcement officials pay particular attention to one area of on-the-road behavior, this year the focus is on speeding. The CVSA continues to emphasize the importance of all driver behavior but says speeding is still a major factor on our roads. The FMCSA's 2016 Large Truck and Bus Facts report says that speeding of any kind is the single most common driver-related crash factor for all drivers. And the NHTSA says speeding can impact even when you're at the limit if other conditions make the road unsafe. Speeding becomes even more apparent in the likes of bad weather, poor road condition, or poorly lit areas.
Enforcement officers will be on the lookout, especially for speeders, while also promoting the message that: 'Late won't kill you, speeding will."
Unsafe Driving Behavior Under Scrutiny
The annual blitz can give fleets a significant pause for thought. During the same week last year, over 113,000 CMV and car drivers received citations. Some 87,907 warnings were issued for a variety of unsafe driving behaviors. While it may seem that we are getting a handle on fleet safety best practice habits, the statistics deliver a different story. The most common for CMV drivers were:
State/Local Laws – 6,008 citations
Speeding – 1,908 citations
Failing to use a seat belt while operating a CMV – 1,169 citations
Failure to obey a traffic control device – 754 citations
Using a handheld phone – 262 citations
As well as speeding, officials will be on the lookout for all dangerous driving activity, including distracted driving, failing to use a seatbelt, driving too closely, driving in a reckless or aggressive way, evidence of drug driving and more.
Safety at the Heart of Fleet Manager's Priorities
For fleet managers, driver safety is at the heart of everything they do, and Operation Safe Driver Week can be a reminder of that. With more and more vehicles on the road every day, creating a safety-first culture can help your organization keep its focus. There are plenty of ways to move towards this. Implementing a safety policy, that gives written guidelines on rules and consequences. Empower drivers to perform tasks safely as well as efficiently, by giving the space and time for them to do what they do best: drive. Driver rewards programs increase buy-in from drivers. Recognition, personal gifts or monetary rewards can go the extra mile in getting drivers on-board with safety programs in the organization.
Read more on ORBCOMM's Fleet Safety Solution.
Proactive Fleet Safety Solutions
As a committed member of the CVSA, ORBCOMM is dedicated to supporting the goals of Operation Safe Driver Week. Our telematics tools monitor and reduce instances of speeding within a fleet. Our solutions offer:
• Compliance
• Real-time in-cab verbal coaching
• Seatbelt usage alerts
• Speed-by-Street
• Crash & Roll Over Detection
ORBCOMM's solutions help fleets to ensure compliance, reward drivers who perform to best safety practices and identify drivers who require further training.
To learn more, schedule a demo or email sales@orbcomm.com.