April 1, 2018 is a date that has been on the minds of truck drivers and carriers across North America. It's the day that the ELD 'hard deadline' is due to kick in.  
The Electronic Logging Device (ELD) mandate says that a driver's Record of Duty Status (RoDS) must be recorded electronically, as opposed to traditional paper logbooks. It came into effect in December 2017 and 'soft' enforcement to date has been limited to citations.  
All that is set to change on April 1, 2018. The Federal Motor Carrier Safety Administration's (FMCSA) director Joe DeLorenzo says that drivers who are not in compliance with ELD rules after that date could potentially be placed out-of-service during a roadside inspection.
Speaking at the recent Mid-America Trucking Show, DeLorenzo indicated that drivers will be subject to 10 hours out-of-service enforcement if found to be without an ELD or grandfathered AOBRD, in accordance with CVSA criteria.  AOBRDs (Automatic on-board recording devices) installed before December 18 have been grandfathered and can be used until December 2019.
If a driver is stopped for a roadside inspection, officials can enforce the following: 
A driver without an ELD can be placed out-of-service.
In accordance with the CVSA criteria, the driver will remain out-of-service for 10 hours.
Drivers can travel to their next scheduled stop, to facilitate compliance, but they cannot be dispatched again without an ELD.
If the driver is dispatched again, the driver and carrier will be subject to further enforcement action.
DeLorenzo confirmed that carriers can be cited for a variety of ELD violations; however, the only out-of-service violation will be a failure to have a device.  
In the event of an ELD malfunctioning, the rule says that drivers have eight days to use paper logs and they will not be placed out-of-service for driving without a record of duty status. The core, existing, hours-of-service rules and exceptions will continue as usual and previous compliance rules still stand.  
Another element of the hard deadline that will come into effect on April 1 has to do with the Safety Management Systems that feeds into CSA scores. During the soft deadline, it was regarded as a "no points situation". 
Ray Martinez, the new FMCSA Administrator announced at the recent Truckload Carriers Association event that violations of ELD compliance will impact CSA scores after April 1.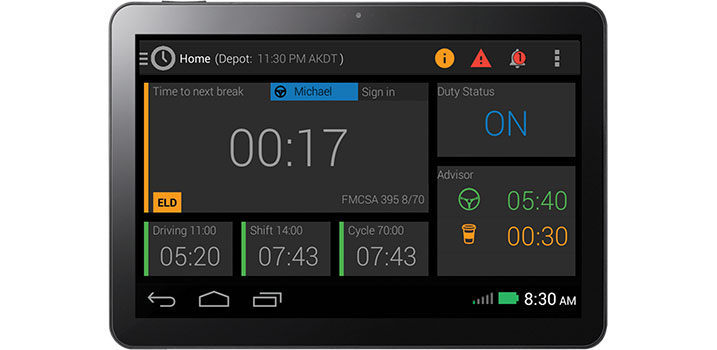 ELD Phase-In
The FMCSA's April deadline marks the end of a transitionary period. This is phase two of a four-year period from compliance phase-in date to the full compliance phase.  
Although the mandate became official in December of last year, the period up to April 1, 2018 has been a transitionary period to offer drivers, carriers and enforcement officials time to train and consider any practical implications involved. Recent figures show that ELD compliance is at 96% since the introduction of the rule in December.  
From December 16, 2019, all drivers who are subject to the rule must have an FMCSA registered ELD.  
AOBRDs or ELDs?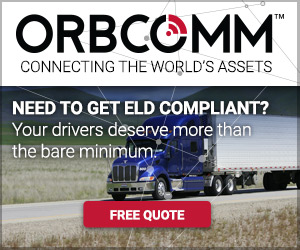 The FMCSA has also recently updated its stance on AOBRDs. It has released guidance that will extend the usage of AOBRDs from the April deadline. Fleets using AOBRDs in advance of the mandate can continue to use them on any truck in the fleet, including any extra trucks that will extend the size of the fleet. This is a change to previous iterations which said that any truck that would expand a fleet size would require an ELD.  
For carriers who are ready to transition from AOBRDs to ELDs, now is the time. Find out about the most scalable, open, future-proofed e-Log solution today from ORBCOMM. Learn more and request a demo here.