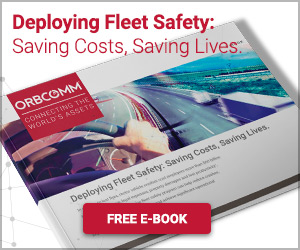 As more than 50,000 executives from over 21,000 oil and gas companies head to Calgary, Canada next week for the Global Petroleum Show, exhibitors are hard at work preparing to showcase their ELD compliance solutions.
This year's theme 'Shaping the Future of Energy' aims to provide participants with new insights into trends and emerging technologies in the industry. Experts will share their knowledge across an expansive line-up of strategic and technical sessions, while the exhibit will provide a forum for learning about technologies and services that can help streamline operations.
Always top of mind in the industry is safety and compliance. This year, ORBCOMM will be showcasing the latest developments in ELD compliance for the unique needs of the oil and gas industry, with simplified HOS management that can significantly improve fleet safety.
We're looking forward to discussing this and our other technological innovations at the show. Going to be there? We'd love to meet with you!
What: Global Petroleum Show 2019
When: June 11 – 13, 2019
Where: BMO Centre, Stampede Park, Calgary, Alberta, Canada
Booth: 7649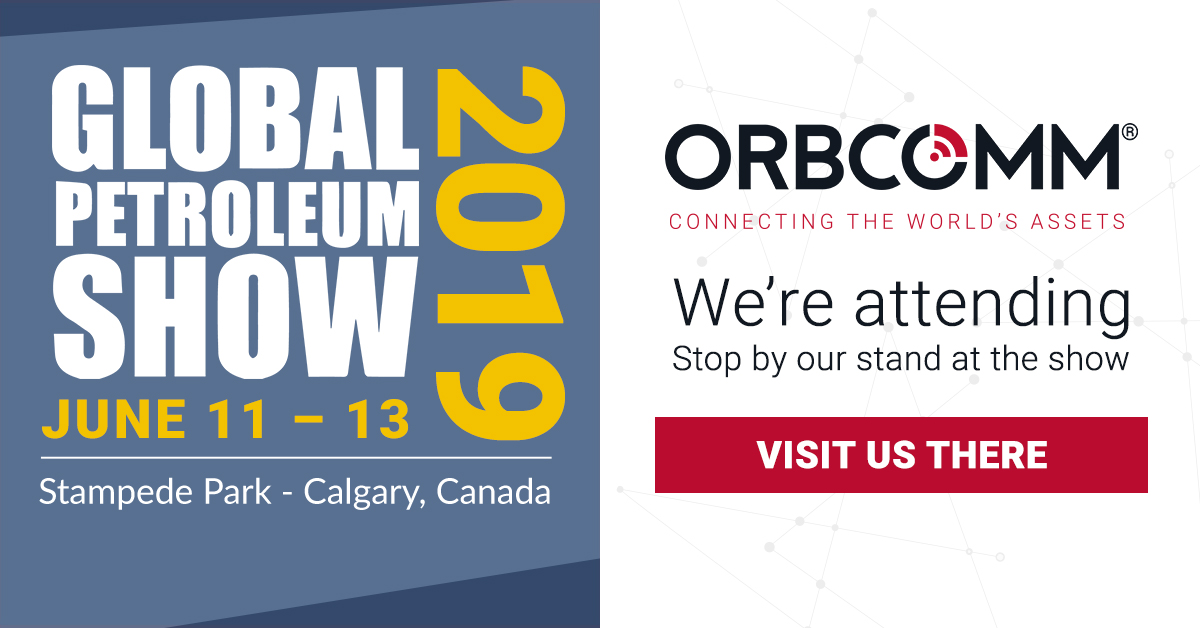 Schedule a meeting with us today and visit us at our booth. Staff will be on the floor to demonstrate and discuss our solutions. Here's what to expect:
An ELD and Fleet Safety Solution Designed for the Oil and Gas Industry
Oil and gas fleets face the challenge of finding ELD solutions tailored to their needs, given that most ELDs are designed for over-the-road transportation and logistics customers.
ORBCOMM's FMCSA-certified ELD solution for the industry is designed with oil and gas in mind:
1. Optional backup satellite connectivity
Get consistent and uninterrupted delivery of HOS data in remote regions where cellular coverage isn't available.
2. Track HOS of individual drivers
By tracking the hours of service for drivers independently of the vehicles they drive, the system maintains accurate records and ensures they remain compliant.
3. Crew vans and time sheets
Get workers logged in en-route, so they're ready to work on arrival, and without manual time sheets.
4. Automated guidelines by state
The solution automatically selects the correct state rule when drivers cross state lines, maximizing driving time and maintaining compliance.
5. Company-specific guidelines
If your company has its own rules for drivers to follow, they can be applied to ORBCOMM's ELD solution.
Safety First in Challenging Environments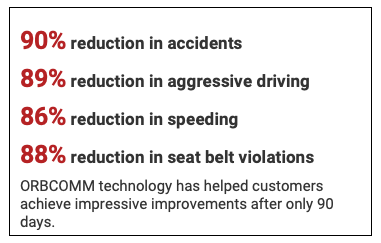 The oil and gas industry is one of the most hazardous in the world. According to the Bureau of Labor Statistics in the United States, there are approximately 120 deaths per year. Of all fatalities, roughly 4 in 10 are the result of motor vehicle crashes, making it the leading cause of death in the industry. And that's not to mention the many more crashes that result in injuries.
ORBCOMM's oil and gas solution detects unsafe driver behaviors such as speeding, harsh accelerating, over-revving and seatbelt violations, and delivers real-time spoken alerts to drivers as the behaviors occur, helping them quickly develop better habits.
The data is also sent to the office, allowing managers to receive alerts about infractions and track driver performance, fleet status and productivity. The system tells managers how drivers are doing and helps successful deployment of fleet safety programs.
As Product Marketing Manager at ORBCOMM, Craig Bond is responsible for driving marketing initiatives for industry-leading satellite/cellular products and services. He has a diverse range of experience in global business strategy, product launches, market intelligence, brand communications and product positioning.