While last year bristled with uncertainty around Brexit, there was more of an air of optimism around this year's FTA Transport Manager Conference Autumn Series. ORBCOMM was delighted to exhibit at six dates across the UK.
We joined hundreds of industry professionals from all around the UK to hear Traffic Commissioner updates, the latest information on urban restrictions and clean air zones and how roller brake testing is vital for fleets.
Some of the challenges transport managers face include driver shortages, traffic congestion, staying on budget and remaining compliant. Sarah Bell, Traffic Commissioner for London and the South East, gave an update at the Southampton event on the expectations of transport managers and the importance of continuous professional development. One area she is looking to improve on is reducing the numbers of public inquiries and licence revocations and suspensions. In the past year, there were 872 public inquiries, 103 disqualifications of operators/directors and 139 disqualifications to transport managers. Communication and good working processes are key in reducing these figures in 2020.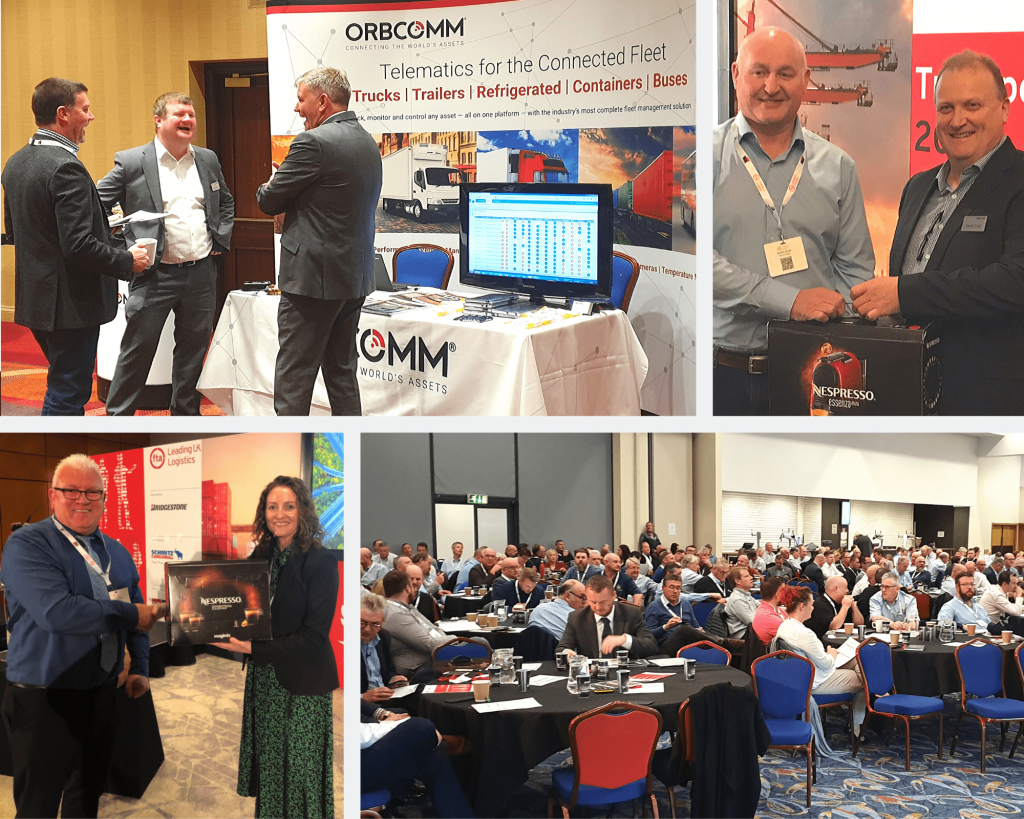 Earning Recognition
An ongoing topic for the FTA is with Earned Recognition. It is a voluntary scheme where fleet performance data automatically transfers to the DVSA. This reduces the number of times vehicles are likely to be stopped. Lee Webb, Head of Enforcement Delivery at DVSA says the scheme will target serial non-compliant operators. The aim is to reduce stops for the safest and most responsible operators. Fleet managers can apply to join with the DVSA here.
Covering All Angles
Some newer issues are also emerging, and these were on the agenda for many of the conferences. Scott Gibbons, National Vehicle Threat Mitigation Unit, National Counter Terrorism Policing HQ gave an update on the threat level in the UK of Vehicle as a Weapon attacks. The reality today is that there is a threat from people who want to utilise vehicles to attack and injure others. He gave guidance on what to do to prevent such an attack. Operators should look at increasing pre-employment checks for staff, examining site security and vehicle security and building up an action plan in the event of a vehicle being taken.
Load Security
The DVSA has recently issued a trade memo listing its changes around load security policies. In Southampton, Lee Webb, Head of Enforcement Delivery announced that the DVSA is currently trialling a new effort, investigating curtain-side trailers at times before a bulge appears, in a bid to help identify load issues earlier. They have already seen some success with it.
Brake Testing for Success
Brake laws are clear: "every part of every braking system and of the means of operation thereof fitted to a vehicle shall be maintained in good working order and be properly adjusted." James Firth, FTA's Head of Road Freight Regulation policy, noted that a roller brake test report that says "pass" at the bottom might give a false positive. Operators may think their vehicle is safe when it might not be.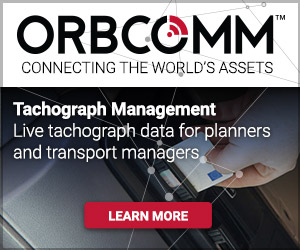 Bridge Strikes
Bridge strikes were another area of concern. There are more than 2000 annually and 90% of these are railway bridge strikes. More than 1300 train journeys were cancelled last year as a result of bridge strikes, with delays of two hours on average. Each incident costs, on average, £13,500. Bridge strikes can be avoided with guidance from operators and encouraging best practice, such as displaying the max vehicle height clearly in the cab.
Inform Your Fleet for Brexit
Of course, Brexit had its place. As we face into a UK general election and further discussions on a withdrawal agreement, we heard of the impact on the transportation industry. The FTA wanted to emphasise that Britain is still open for business despite what happens during Brexit. The advice around fuel supply is that a reduction may be possible. Do not start to panic buy; fleets should ensure they comply with all regulations around the storage of fuel.
At the border, in the event of a no-deal Brexit, hauliers must provide proof of customs formalities, they should notify importers of the arrival of goods and keep stamped carnets to provide to the trader. For further Brexit specific information, the FTA provides a Brexit No Deal Help Page.
ORBCOMM has been in the UK market for more than a decade. Our solutions improve tachograph compliance, help fleets to reduce fuel costs and enhance road safety. With our telematics solutions for all asset types, fleets can track, manage and control their trucks, trailers, refrigerated vehicles and containers—all on one platform. Learn more on our website or get in touch on info@orbcomm.com.
Read more on the ORBCOMM blog: Tachograph Rules: What European drivers and hauliers need to know.