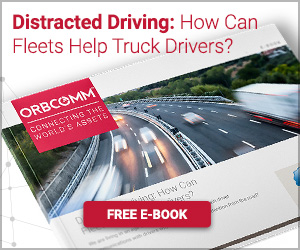 Distracted driving is something that affects every single user of UK and Irish roads and many fleets are looking for answers. Increasingly, research shows that drivers trying to multi-task run a higher risk of road accidents. Distraction can be particularly dangerous for truck drivers, where reaction times are crucial – and distraction in a truck can be deadly.  
Most research focuses on the use of handheld mobile phones or sat nav devices. In the past decade as the use of these devices has shot up, so has its impact on road users. The dangers are magnified when a large vehicle is involved, as truck drivers rely on this kind of technology for navigation, job instructions, messages and driving hours information.  
Distraction is a Growing Concern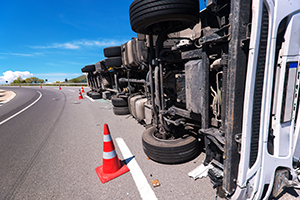 UK figures from 2016 show that HGVs were involved in 5,819 accidents, 273 of which were fatalities. Out of 1,445 fatal accidents in the same year, 'failure to look' was a factor in nearly 400 incidents. 
According to Brake, the Road Safety Charity who conduct research and develop campaigns to ensure our roads are safer, distraction is a growing problem.  
In an academic study in St Alban's, England based around 11,000 drivers, one in six was found to be engaged in a distracting activity. Distraction can include talking on a phone, to another passenger or smoking. 
Changing the Law
A new campaign set up by Road Respect in the UK aims to reduce distractions by sharing the final texts of road users. The messages are the last ones sent by drivers who were killed in crashes directly because of using phones while behind the wheel. The point is that distraction is still an issue on our roads.  
A lot of distraction stems from mobile phone use but is not limited to this. There are four types of distraction according to ROSPA: visual, cognitive, biomechanical and auditory. Distraction in a truck or car includes:  
Smoking

 

Using a map

 

Completing paperwork

 

Watching a video
Even a conversation with a passenger is classed as a distraction. 

 
In 2017, new rules were introduced in the UK to address distraction on roads. Drivers caught on UK and Irish roads now face significant fines, penalty points and may be brought to court for recurring offences. More than 26,000 motorists in the UK were caught using a mobile phone while driving in the first year after the introduction of the law.  
In the UK, truck drivers using a hand-held phone while driving can receive six penalty points with a fine up to £2,500 if it goes to court. Any driver found to be without a "full view of the road and traffic ahead or proper control of the vehicle" can receive three penalty points. In Ireland, the fine is €80 and three penalty points for any driver. 
When a driver is at work, there is a responsibility on their employer to implement and encourage safe working practices. This ensures drivers are aware of the dangers of distraction and trained in the use of any in-vehicle technology.  
What Can Fleets do to Minimise Distracted Driving?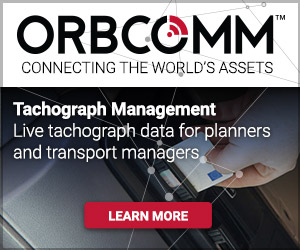 For many fleets, distracted driving is a major concern, and everyone has a part to play. Most truck drivers work to the highest professional standards, but there are instances where attention is taken off the road ahead. Through a combination of driver training, best practice guidelines and a culture of distraction-free driving and technology, drivers can look forward to staying safe on the road without distractions.  
Fleet managers should use communication processes that discourage distraction. An official ban on mobile phones can be an effective starting point. Dispatchers can also look at delivering job information on arrival at a drop-off point instead of during the journey.  
Technology can help too. Devices that ensure drivers keep their hands on the wheel, while still allowing a flow of information to the driver. This includes text-to-speech functionality, visual clues and colour schemes that don't distract a driver from the road.  
To help reduce distracted driving, we have created an e-Book to help drivers and managers to identify distractions and work to prevent them.