Launched last September, Global Fishing Watch (a collaboration between SkyTruth, Oceana and Google, and powered by ORBCOMM AIS data) is a powerful platform focused on Illegal, Unreported and Unregulated (IUU) fishing monitoring. Not only does Global Fishing Watch offer the most detailed global view of fishing activity to the public, it also provides an incredible database for scientists to develop new research.
After analyzing 21 billion ORBCOMM-provided AIS data points covering all oceans, a newly released research article (The Global View of Transshipment: Preliminary Findings*) uncovers some interesting trends around transshipment occurrences worldwide.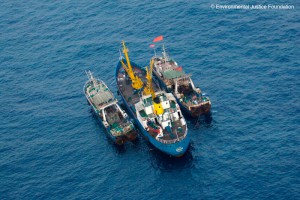 Transshipments, which are defined as the transfer of goods from one boat to another, are a serious challenge for authorities worldwide concerned with everything from regional contraband, to illicit drugs, to IUU fisheries.  In the case of the latter, blending illegally caught fish with legally caught fish removes supply chain transparency and traceability, and allows this practice to account for up to 15% of the global catch.
By cataloging the world's refrigerated cargo ships, and establishing rules for a sea based encounter, the scientists at SkyTruth were able to determine when transshipments were likely to have taken place.
Here are the rules that were used to identify transshipments with AIS data:
Repeated AIS signals from two vessels that are within 500m of each other for greater than 3 hours, traveling at a speed of less than 2 knots.
Encounters must occur more than 20 nautical miles from shore
One of these vessels must be a refrigerated cargo ship
The study showed that 5,065 'likely transshipments' and 86,940 'potential transshipments' occurred from 2012 through 2016: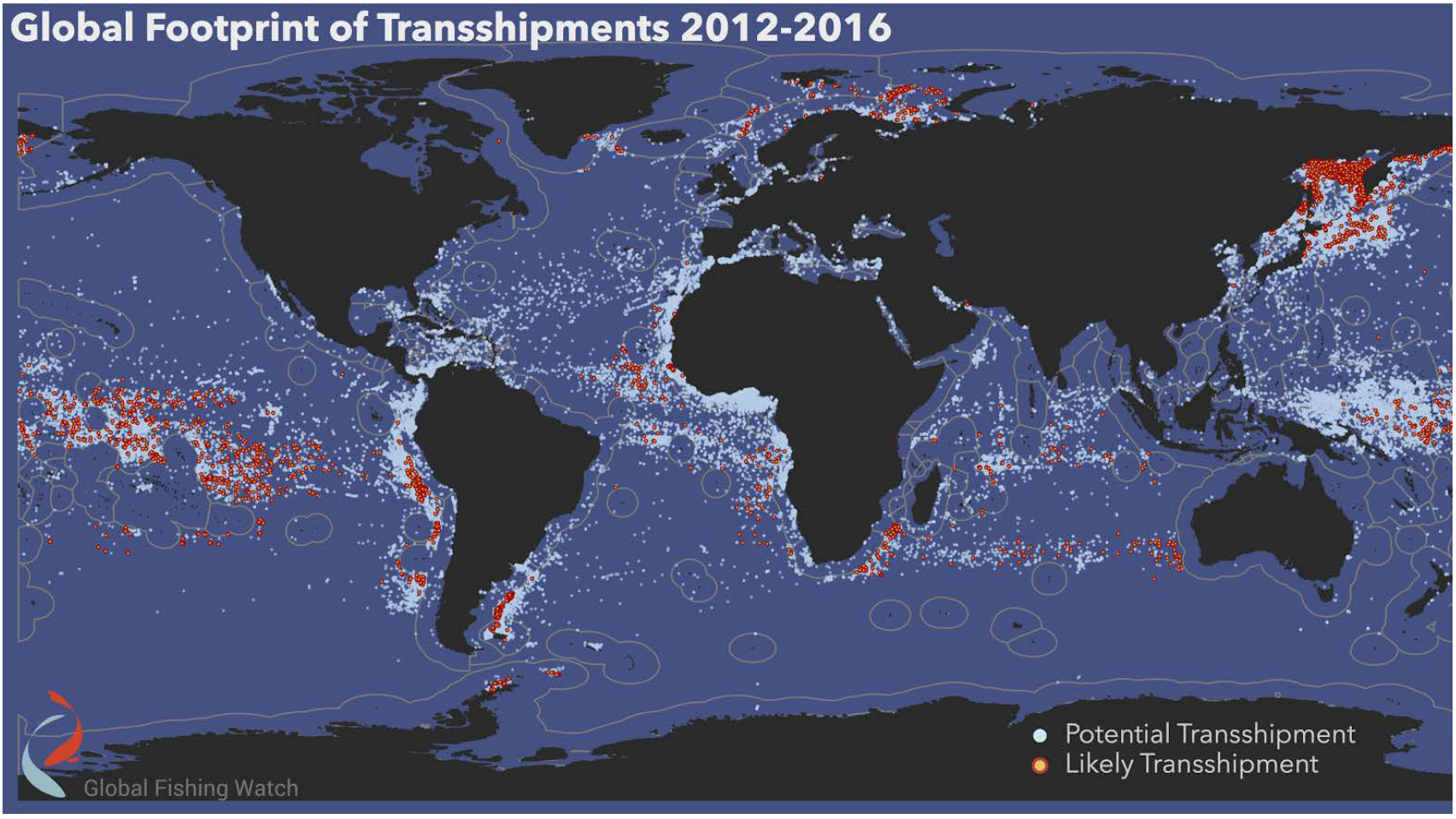 Of special note are the high counts of transshipments occurring at EEZ boundaries; while not providing definite proof, it certainly depicts a pattern of activity that may not be legal and which should certainly be investigated. This is the all-important first step in bringing awareness of these types of activities to the world, and was only recently made possible through vessel location data collected by ORBCOMM's satellite AIS service. Further transshipment analysis and inter-governmental cooperation should aid in the endeavor to enforce the regulations required to keep our environment healthy.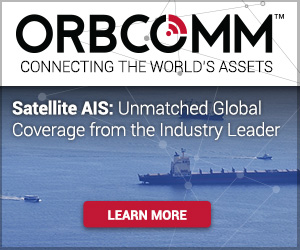 IUU fishing indicators are not the only benefits of this type of use of AIS data. AIS can also be used to probe other nefarious activity, including smuggling and human trafficking.
To learn more about the world of possibilities enabled by ORBCOMM AIS data, visit us at the CABSEC 17 Maritime Security Conference in Panama, Mar. 21-23. Contact me to schedule a meeting or, if you can't join us at the conference, please contact us anytime to talk satellite AIS.
*This publication and the information contained herein is copyrighted to SkyTruth and Global Fishing Watch. It may be produced in whole or part and in any form for education and non-profit purposes without any special permission from the copyright holders, provided that the source is appropriately acknowledged. We ask that your attribution includes links back to skytruth.org and globalfishingwatch.org and clearly indicates if any modifications were made. This document has been prepared in good faith on the basis of information available to SkyTruth and Global Fishing Watch at the date of publication. Readers are responsible for assessing the relevance and accuracy of the content of this publication. SkyTruth and Global Fishing Watch will not be liable for any loss, damage, cost or expense incurred or arising by reason of any person or any entity using or relying on information in this publication.