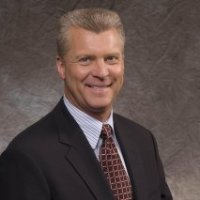 The following is a Q & A by Construction Industry News with Keith Gelinas, Senior Vice President & General Manager, OEM & Network Channel Sales for ORBCOMM:
Q: You're an Internet of Things company. What does the IoT bring to the heavy equipment market?
Visibility. It's hard to manage what you can't see, and many heavy equipment fleets are deployed in faraway remote areas. Our solutions connect things – your fleet – to you so you can see them. And you can track and monitor not just where they are, but also status information like engine and fuel usage. It makes managing fleets easier and more efficient.
Q: Your customer list looks like a who's who of the industry.
Well, ORBCOMM provides IoT solutions in multiple industries, but our largest subscriber base is within the heavy equipment industry. Companies such as Caterpillar, Doosan, Hitachi, Hyundai, John Deere, Kobelco, Komatsu, LBX, Manitowoc, Sumitomo, Terex, Volvo and more all depend on ORBCOMM to provide visibility into their deployed assets.
Q: What visibility into their assets are companies looking for?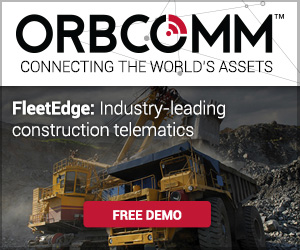 There are two classes of telematics. Basic telematics offers fleet location information, and status as to whether the unit is operating. This provides a certain level of value to the customer, who can understand where his fleet is and how it's being used. Adoption of this level of technology is widespread and mostly useful to fleet operators.
Advanced telematics adds more information. Extra machine parameters are logged, reported and transformed into smart data, which provides fleet-wide operational metric analysis, scheduled maintenance based on usage and wear and tear of components as opposed to merely time, and early diagnosis of equipment failure, which can prevent work site disasters and limit down time. This data is typically of interest to the manufacturers and dealers, who are responsible for ensuring a certain level of service to the fleet operators.
Q: What does a typical IoT solution for heavy equipment consist of?
Every solution is a different, depending on the customer's requirements, but there are three basic components. You need an IoT device to attach to the vehicle, you need network connectivity to get the data from the device, and you need an application at the management end to make sense of the data and show it to the user. ORBCOMM is unique in that we provide all three components.
Our PT 7000 hardware captures the data and speaks to one or more of our networks. We provide cellular and satellite connectivity through a number of partners, and most of our solutions for remote heavy equipment use our proprietary OG2 satellite network, delivering 24/7 visibility, even outside of cellular coverage. Finally, our multi-layer FleetEdge application offers the right layer of data to the right customer: fleet operators can see their basic telematics, and dealers and manufacturers can see their detailed performance data and make customer service decisions accordingly.

Q: How can our readers find out more about your company?
For more information, visit http://www2.orbcomm.com/construction-telematics, call 1-800-ORBCOMM or stop by our CONEXPO Booth S-65107.