A report released by CargoNet early this year indicates there were 881 incidents of cargo theft in the US and Canada alone in 2015. The total value of stolen goods was estimated at more than USD$175 million, with 10 thefts worth more than USD$1 million, reported the company.
Though some states have seen trends decrease in recent years, stolen cargo continues to be a predominant issue for transportation, freight and logistics companies alike. According to CargoNet, California had the highest number of incidents of any state and province last year with 158 thefts, Texas followed close behind with 130, Florida took third place with 98 thefts, while Georgia reported 97. Food and beverages accounted for the highest percentage of stolen goods at 28%, electronics and household items each accounted for 13% of all stolen goods.
Cargo theft is no longer exclusively tied to the transportation of high-value commodities such as pharmaceuticals and electronics. Freight companies must implement a comprehensive cargo security strategy regardless of the nature of the product in order to avoid loss of revenue and customer confidence.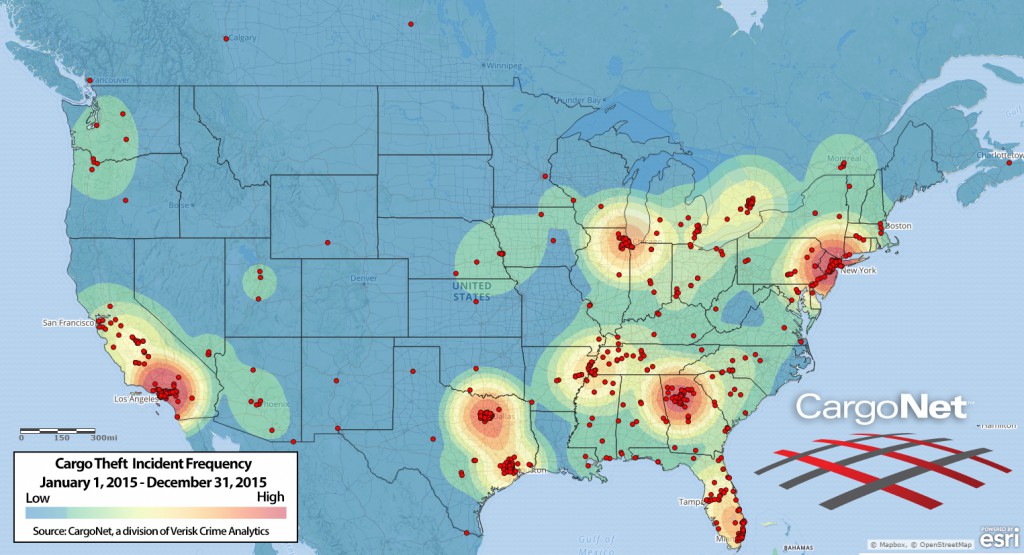 ORBCOMM's turnkey solutions for the transportation and distribution sector include state-of-the-art tracking devices, sensors, cellular and satellite airtime as well as web and mobile applications that make it possible for transportation companies to track the location and status of in-transit and stored cargo at any time.
ORBCOMM's CargoWatch Secure solution helps companies minimize theft and enable quick recovery of stolen cargo,  monitor the estate of in-transit cargo to help prevent damage, identify route delays to properly manage customer expectations and optimize and automate the supply chain.
To learn more about our cargo security solutions, visit us online at www.orbcomm.com or see us at the ICHCA Conference in Barcelona from February 29 to March 2nd.