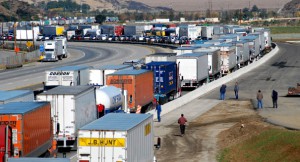 Federal Highway Administrator Gregory Nadeau recently authored a blog post on the US Department of Transportation's site announcing a new proposed rule that will requires state transportation agencies to monitor the performance of highways and use the collected data to help make better investment decisions and help ensure more predictable commutes.
Many businesses in the transportation and distribution industry are already doing this at a private level. Asset tracking improves customer service with accurate Estimated Time of Arrival (ETA). But visibility goes further than the congestion on the road. Asset tracking provides a cost-effective and reliable communications link to locate vehicle position, reduce fuel costs, optimize travel routes, monitor driver behavior, minimize idle times and ensure cargo security and driver safety.
Using the right network connectivity, hardware, web reporting applications and software establishes an unprecedented way to capture, process and analyze data 24/7. With a robust flow of critical data, a business is much better equipped improve delivery predictability, increase trailer efficiency and save on fuel and labor costs.
For more information on ORBCOMM's trailer telematics solutions, visit www2.orbcomm.com/trailer-telematics.