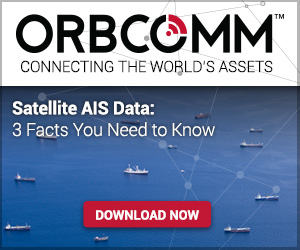 This June, over 200 veterans from far and wide gathered in Fort Atkinson, Wisconsin for the unveiling of a K-9 Veterans Memorial honoring military dogs and their handlers, some of whom have made the ultimate sacrifice in combat.
While many in attendance were unaware just how far the granite for the Memorial had travelled, project coordinator Mabel Schumacher tracked its exact route all the way from India, thanks to vessel tracking technology powered by AIS data.
The monument was built with the help of donations from the community of Fort Atkinson, veterans groups and others who helped raise $63,000 for the memorial. According to Schumacher, tracking the granite shipment provided a concrete way for the memorial committee and community to stay engaged and to see daily progress toward their goal.
"It's easy for a committee or a community to lose sight of a goal if they don't see progress," says Schumacher. "Besides, it was fun!"
The group first used a terrestrial-only AIS service to track the Maule cargo ship from the Port of Mumbai, India, past Singapore, up through the Suez Canal and into the Mediterranean. However, when the Maule passed Gibraltar and headed out into the Atlantic Ocean, terrestrial-based AIS data could no longer track the shipment.
A quick Google search for 'satellite ship tracking' led Schumacher to ORBCOMM. We put her in touch with our partner MarineTraffic, who was able to use satellite AIS data to track the Maule across the Atlantic to Halifax, Nova Scotia, en route to Savannah, Georgia before making it to its ultimate destination.
"This service allowed me to see exactly where the Maule was located, even down to the dock!" says Schumacher. "This really kept our committee in touch with the project and increased excitement regarding progress."
The memorial, designed by Wisconsin sculptor Mark Dziewior, includes a bronze statue of a military K9 and a granite monument with etchings of quotes and photographs.
The Kennel Club of Fort Atkinson, who helped plan and fundraise for the memorial, say they were inspired by the memory of Terry Beck, a Fort Atkinson Marine K-9 handler and his dog Seato, who were killed in action in Vietnam in December 1967. Beck's siblings said the memorial reinforces the companionship their brother had with his dog.
Watch the video of the memorial unveiling below: