It's safe to say that updates in technology are changing the face of fleets. Thanks to telematics, fleet management has evolved quickly and efficiently. Software integrations create a secure connection to pair up fleet management tools for routing or transport management. The same can be said of the advances in camera technology. Our new guide aims to investigate how pairing telematics systems with camera technology can be a force for good for fleets.
Download our new guide: 5 Reasons for Integrating Telematics and Camera Systems.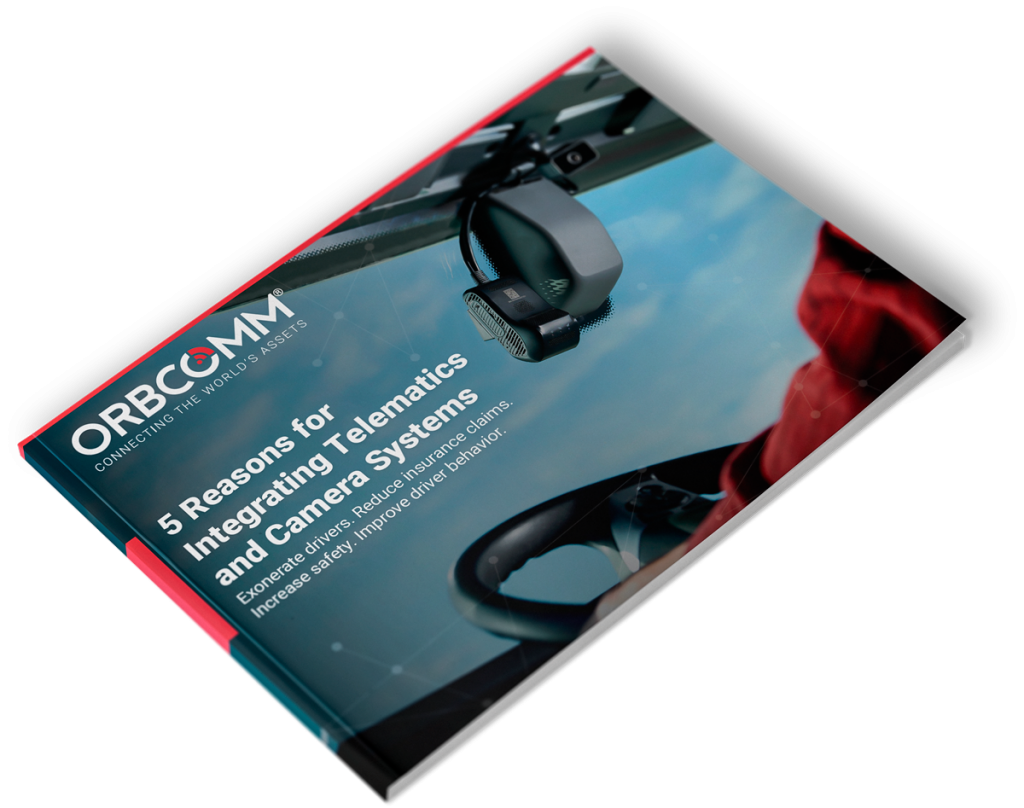 What's in this Guide?
More fleets are seeing and availing of the benefits of having a camera in their vehicles. On its own, this video can help to exonerate drivers in the event of a collision. In an increasingly litigious environment, video can be the difference to a fleet's survival if something goes wrong. The FMCSA says the average accident costs $91,000 while the average injury cost from accidents is $334,892.
Smarter fleets are looking at the big picture. By adding camera footage to telematics data, fleet managers can proactively protect their drivers, their fleet, reduce insurance costs and unlock greater insights to deliver a safer business.
Download our new guide to find out why integrating video to telematics can help protect drivers, enhance safety programs, reduce insurance costs, create a safer culture and more. Here's a look at what's inside.
Exonerate Drivers
The number one concern for fleets is its drivers. In the event of a collision, people do not always see each moment, or remember it accurately. The telematics system provides the background information, place and speed. Camera footage complements that by capturing the before, during and immediate aftermath, creating a virtual, indisputable witness.
Increase Safety
Camera footage when added to telematics data is a vital tool in any smart fleet manager's arsenal. By combining the two, managers can potentially identify the cause of unsafe driving events like harsh braking and the context in which the event happened to improve awareness and accountability. Fleets can address these behaviors with drivers, reference specific instances and build trust with employees.
Manage Litigation
When it comes to understanding collisions, context is key. Video and telematics evidence can help clear ambiguity, or a dragged-out court process that ends in a "he said, she said" situation. See how video and telematics data help businesses mitigate risk and quickly address liability when a collision takes place.
Reconstruct Accidents
Get a full picture of any road incident. Easily reconstruct the full context of harsh driving or collision events, including internal and external factors—road conditions, weather, the position of the vehicle and driver involvement.
Protect Against Staged Claims
Staged collisions and "crash for cash" scams are, unfortunately, becoming more common. Telematics data combined with video allows for forensic analysis in the event of a collision, and irrefutable proof of who is at fault.
If you're ready to see the benefits of combining video with telematics data, download our guide. Or, to find out more about ORBCOMM's IC 500 in-cab camera, with forward and inward-facing functionality, get in touch, you can request a demo here or email sales@orbcomm.com.