It's hard to imagine we're less than two weeks away from 2022. With COVID-19 still looming alongside component supply issues and port backlogs, there's been no shortage of difficulties over the past twelve months. However, we have seen tremendous change take place as companies adapt to these new conditions and continue to serve their communities – often backed by innovative technology.
For us at ORBCOMM, it's been no different. Despite various trials and tribulations, we have developed new and exciting products, received industry awards, built new partner relationships and helped various customers incorporate end-to-end telematics solutions that cut costs, drive efficiency and most importantly, bring a strong return on investment.
Without further ado, here are a few of the highlights of 2021 for ORBCOMM.
Building Solutions for Today's Problems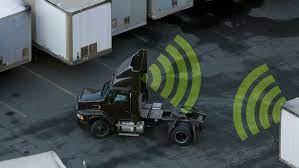 Necessity breeds innovation – this is especially true in the transportation industry. Facing challenges such as social distancing, trailer order backlogs and the revised Canadian ELD mandate, fleets have been looking for intelligent solutions that can help them continue operations and improve their bottom line.
This year, we launched our tractor ID sensor solution to fix a common industry problem: incorrect trailer-tractor pairing. These human errors can be incredibly costly for fleets as cargo can be carried hundreds of miles away from its destination before dispatch or the driver is alerted to the mistake. With this innovative technology, dispatch will know if the wrong trailer leaves the geofence in the yard, eliminating guesswork and simplifying yard check management. This is especially important for reefer management, as product shipment delays can result in spoilage, hefty insurance claims and ruined customer relationships.
Looking beyond the transportation market, we're staying true to our satellite heritage with the release of our new dual mode (satellite-cellular) terminal for industrial IoT applications. This solution can seamlessly support virtually any IoT use case with a ruggedized exterior, remote troubleshooting capabilities, expanded battery for longer in-field placement and two levels of connectivity for enhanced reliability.
Award-Winning Excellence and Powerful Partnerships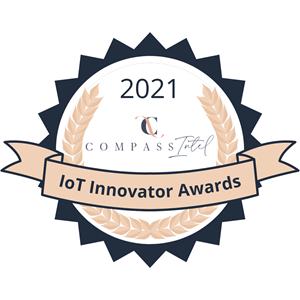 When you build solutions that solve problems and bring value to your customers, you get recognized for it. We're proud to share that we have secured certifications and received accolades this year for the work we've done with our customers and partners, including:
You're only as strong as your partner network. Building upon our solution with third-party specializations provides customers with a stronger overall solution that can address a wide range of different business needs.
This year, we've teamed up with Noregon to integrate their comprehensive vehicle health and safety diagnostics with the ORBCOMM platform, empowering our fleet customers to further improve their maintenance visibility and management through real-time data.
In the satellite IoT industry, we've partnered with Unseen Labs to help them get their comprehensive space-based RF detection technology into the hands of our maritime AIS (Automatic Identification System) partners and customers.
Expanding our Offering under New Ownership!
If you haven't heard, we were acquired by GI Partners this year. We're excited to continue into 2022 working with GI Partners as a privately held company, fitted with the resources and flexibility necessary to continue developing strong solutions that ease the pains of our customers.
With this acquisition, we will be able to continue rapidly advancing our long-term strategy by focusing on key markets that can benefit from our suite of solutions such as small and midsize fleets.
Telematics data provides incredible value at any tractor or trailer count, which is why we've built smart truck solutions that can be installed in minutes, carry no upfront hardware costs and feature affordable monthly subscription pricing.
We're also further strengthening our offering overseas as well. Just this year, our heavy equipment monitoring solution was approved in China, enabling Chinese customers to track and monitor their industrial equipment while providing data-rich insights that can improve asset utilization, operational efficiency and more.
Sharing our Customers' Success
Nothing makes us happier than when we're helping our customers win more business with our telematics solutions. Here are just a few customers who have deployed our solutions this year:
What to Look Forward to
While 2021 has been a challenging year, we're excited about what we were able to provide to our customers and can't wait to start the new year off.
In 2022, we will continue to deliver ROI-positive telematics solutions to new and existing markets, helping to solve complex logistics and other operational inefficiencies, enable real-time visibility and reduce unnecessary processes and expenses.
As always, be sure to follow us on social media and check our blog regularly to stay up to date on recent developments and new product launches.
On behalf of the ORBCOMM team, we wish you a happy new year and the best of luck in 2022!