In 2018, industrial Internet of Things (IIoT) technology and the evolution of telematics continued their rapid advances into all our markets, across land and maritime transportation, supply chain, heavy equipment, and other key industrial and government sectors.
IoT permeates so many parts of our lives now and fleet owners, shipping operators, and port managers are all benefiting from advances in this technology. The intersection of big data, hardware, software, and analytics are evident in every element of the supply and cold chain.
As the global leader in industrial IoT, M2M and fleet telematics, ORBCOMM keeps a very close eye on which IIoT applications are surfacing in different industries. Here we take another look at the different use cases we wrote about this year, a deeper dive to learn how IIoT, telematics and remote monitoring is reshaping the world we live in.
Enjoy our top 10 Industrial IoT Articles of the Year
1. ELD Mandate Update: FMCSA Announces ELD Violation Severity Weights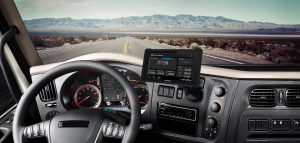 Compliance was a strong theme at the start of the year and continued throughout. The FMCSA's ELD mandate brought many changes to the transportation industry. Readers wanted to find out how any possible ELD violations could impact their CSA scores. The severity weightings vary for offenses from seven points for failing to provide supporting documentation upon request to one point for failing to maintain an ELD user's manual.
2. AIS Data Helping Track Fisheries' Global Footprint
With 38 million fishermen or fish farmers around the world, and indirect employment to over 500 million people, it makes a lot of sense to keep a close eye on fishing and its related activities. That was the aim of the paper: "Tracking the Global Footprint in Fisheries", released by Global Fishing Watch. Billions of AIS messages were examined to create a global view of fishing. Tracking over 70,000 commercial fishing vessels, this innovative view allows for better ocean and fishery management.
3. Video Demo: Complete Transportation Telematics with FleetManager
The ORBCOMM team traveled to one of the Freight Waves Transparency Waves 18 events in 2018 to showcase our industry-leading FleetManager platform. One of the most visited articles in the year was the replay of that demonstration. FleetManager is a fully integrated solution for transportation and logistics. It supports virtually every type of asset, including truck, trailer, reefer, and intermodal container, providing full visibility across every part of your supply chain.
4. Tachograph Rules: What European Drivers and Operators Need to Know

Across Europe, some of the most commonly asked questions refer to tachographs, tacho breaks and drivers' hours. European tachograph rules vary by country but there are some shared international guidelines. We took a deep dive into the laws for drivers of HGVs on a national and international European level.  
5. Sensors, Satellite, Smart Apps and Shipper Visibility: Welcome to the Future of Containers
Rapid technological advances in the coming years are likely to totally revolutionize the container supply chain. As an example, organizations are already seeing huge advances in sensors, delivering all kinds of intelligence. We expect that trip-based telematics devices will have a profound impact. Paired with low-range sensors inside the box, it will give shippers comprehensive visibility across their assets. We explore more on how companies are finding ways to use IoT technology to connect shipping and receiving, data and containers, and to increase efficiency in the networks they are running.
6. Safety Talk: Life Behind the Wheel in the Oilfield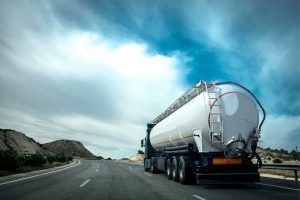 This year we were reminded just how dangerous oil and gas driving can be. Vehicle crash data throughout the industry says that speed and lack of seatbelt use are two of the biggest factors in oilfield-related industries. So how do we ensure our drivers stay safer in high-risk areas? Addressing bad driver behavior, through data-led information and a clear program for change will help companies work towards reducing oilfield fatalities for good.
7. Industrial IoT: 6 Things to Look for in a Technology Partner
By 2025, the global economic impact of IoT will be as much as $11.1 trillion per year. The figure from McKinsey indicates how important IoT technology is to consumer and B2B companies. Ahead of mobile internet and robotics, the IoT will be the main source of value of all disruptive technologies. With more and more IoT solutions available, we take a closer look at some of the key things to ensure your industrial IoT partner will supply.  
8. RFID Solutions: Avoiding the "Science Project" Scenario (Video)
Take the mystery out of RFID solutions by catching up on the ORBCOMM presentation: "Easy Wins in RFID: Avoiding the Science Project Scenario." Director of RFID Application Sales, Christian Huff looks to dispel the rumors and hype surrounding RFID at the RFID Journal Live! In Orlando. Watch the video replay here to get up to speed.
9. Heavy Equipment Telematics: Driving Growth Through Technology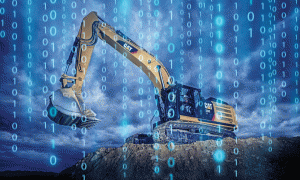 It's never been more important to stay ahead of the game within the heavy equipment industry. With ambitious plans for "triple zero" targets, for zero emissions, zero downtime, zero accidents, alongside fierce competition, telematics can play a decisive role for the global construction marketing in cost reduction and better asset visibility.
10. Cold Chain Monitoring: Transporting Perishables Around the Globe
What are the biggest challenges when transporting perishables around the world? If you work with reefer containers, on land or sea, trade in food or pharma or are involved in part of the cold chain, you will be familiar with some of the problems that organizations struggle with daily. IoT technology is here to help solve these problems and is consistently evolving to meet the ever-updating regulatory guidelines and customer demands.
Watch out for new blog posts in 2019 as we continue to monitor the uses of IoT technology in your industry.