This past year saw plenty of interesting developments in the world of the Industrial Internet of Things (IoT), satellite and telematics. At ORBCOMM, we closely monitor these trends to keep readers up-to-date on the latest evolutions and shifts in industry dynamics. These ten articles from 2018 cover a wide breadth of industry developments, advances, and trends in the world of Industrial IoT, satellite, and telematics.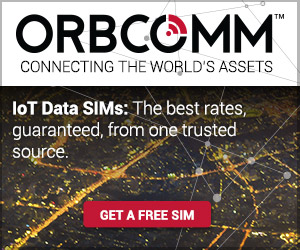 1. Businesses Expect Industrial IoT to Boost Their Revenues by US$154mn 
Inmarsat research says that the Industrial Internet of Things (IIoT) will greatly enhance business growth and productivity over the next five years. According to Inmarsat, this is due to the introduction of more efficient satellite technologies being prioritized and increasingly accepted as integral to business operations.  
2. How AI is Driving Business Model Change: The IoT and Analytics-at-the-Edge 
Take a closer look at why IoT is poised to be the biggest change to business models since the nineties. Suggesting a fundamental shift in the usage of AI, the writer looks at how businesses can face the future more efficiently, offering a detailed view into new methods that will likely become the established norm.  
3. The Future of Smart Transport 
Evolution in technology means that transportation systems are becoming smarter and smarter. Satellites capture robust and reliable data from all kinds of vehicles to inform traffic planning, transportation companies and shape the interactions we have with vehicles. Heleana Neil explores the future of 'Smart Transportation' and the impact of the usage of data on traffic, public transport, cars, and ships.  
4. Four Strategies for Putting Blockchain to Work in Transportation 
Until relatively recently, blockchain was perhaps been viewed as something of a buzzword. However now as it's coming into its own, the uses of it are becoming clearer across many industries, especially transportation. Providing businesses with unique ways to modernize their operations, the convergence of blockchain and transport technologies offers an efficient and reliable way to stay ahead of the competition. In partnership with the newly formed Blockchain in Transport Alliance (BiTA), this is a closer look at where transportation companies can take advantage of blockchain tech.  
5. Prepare for the Future by Understanding the Benefits of Telematics 
Telematics data is set to take center stage for safety. That's according to FleetNews, who predict that before long, all vehicles will have a 'black box' containing driving behavior data, which could be the difference in implication or exoneration of a driver. From liability to evidence collection, telematics data can aid police investigations, protecting drivers and companies in the event of an accident.  
6. Transparent Transhipping: Detecting Illegal Fishing with Satellite Data 
Illegal fishing has long been a problem in markets all over the world. Global Fishing Watch, a non-profit uses a satellite-powered platform to monitor the movement of fishing vessels. It is tasked with eradicating illegal fishing, combating overfishing, and protecting habitats. With the protection of species and global ecosystem hanging in the balance, it's never been more critical that identification of hauling hotspots and instances of night fishing is bolstered to be more effective. 
With the announcement that Maersk Line was launching its own telematics system, the industry held its breath with anticipation. A chance to efficiently monitor refrigerated containers offers greater protection of investments and tracking of valuable goods. Platforms that offer temperature data, connectivity and failure notices combined deliver greater benefits to all stakeholders.  
8. INTERNET OF THINGS: IoT Essential for Mining to Compete 
Canadian Mining Journal's article summarizes the importance of adapting IoT for mining. Many of the major mining companies around the world think that the future of mining is firmly intertwined with the Internet of Things. Automation will be key to this competitive advantage. While 70% of mining businesses surveyed said that IoT would give them an edge of their competition.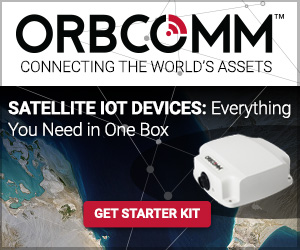 9. Beyond Exceptions: Fleets Reaching New Levels of Business Intelligence 
Going heavy into detail on consolidation, using predictability as an advantage, and pushing beyond exception-based reporting all play their part in creating smarter fleets. Navajo Express is just one example of how fleets can take advantage of data to enhance operational efficiency, for everything from reefer trailer monitoring to driver retention and equipment performance. 
10. IoT Applications in Agriculture 
As the world's population is predicted to climb to 9.6 billion by 2050, the farming industry needs to adopt new technologies to stay ahead of the curve. 'Smart Farming' is set to use IoT technologies to face the challenges of extreme weather, climate change, and extreme farming practices, as the population increases.